About our office
The law office Holub & Partners operates on the Czech market for more than two decades. We are a modern law firm based in Brno, whose operation is based on a long tradition combined with a dynamic approach and focus on new legal areas.
High quality of legal services is a minimum standard upon which we build our business.
MORE
History of the office
The law office Holub & Partners was founded in 1992 by an experienced and commercially skilled advocate JUDr. Pavel Holub.
Since then the office underwent a radical transformation to the form of the modern law firm that represents today.
Our priorities include personal and individual approach to each client and high demands on all services performed.
MORE
Contact us
Mobile: +420 603 216 646
Mobile: +420 603 271 303
E-mail: kancelar@akholub.eu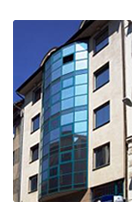 The head office
Kopečná 940/14
602 00 Brno
Czech Republic

Business ID No.:
14629771
Tax ID No.:
CZ470317427